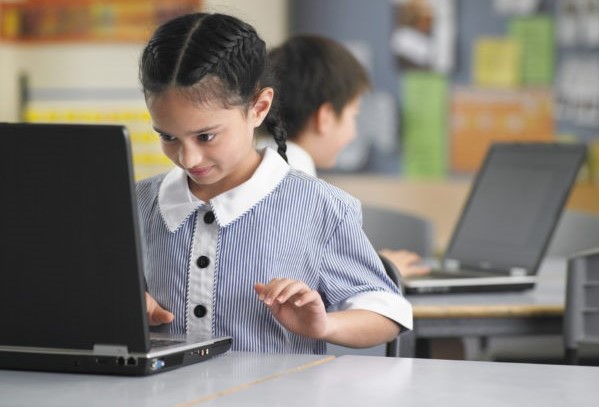 29 Apr

How Internet Connectivity Can Power the Future of Education

Educators are tapping into the digital revolution and adopting new technologies to help students reach their full potential. Technology has transformed almost every aspect of our lives, and now it seems that education systems around the world are due for an update. Connectivity not only enhances the way educators teach but also the way students learn.

At the heart of all of this is the Internet's power to change the education game when it comes to how students learn. Gravity Office Solutions is pioneering the transition from traditional teaching into the future, for a more digital and tech savvy generation of students.

By combining tried and tested teaching methods with ground-breaking technology, we are driving the digital revolution for schools throughout South Africa. Here's how the internet for students is changing the future of education.

The Power of Video

Not every student is great at getting all of the information they need from a lecture, and visual examples can help explain things more clearly.

Integrating short videos into a lesson plan makes it easier than ever to engage students in new ways. The access to video streaming services that broadband provides means a teacher can pull up a video to illustrate what they're talking about easily.
98% of educators view video content as a vital component in personalized learning experiences. Most institutions report incorporating video into their curriculums in some way, but even higher demand for video-based learning may come from students in the near future.
Video learning increases student satisfaction by 91%, and student achievements by 82%, which could be why educators are increasingly using video for providing material for student assignments, giving feedback on assignments, and flipped instruction (blended learning).
Online Testing
The benefits of online assessment are welcomed by both the exam candidates themselves, and for the organisation providing the assessment. The types of benefits gained will depend on the assessment software used, but one overriding positive outcome is that organisations greatly reduce the administrative burden of organising and running exams.
Flipping Classrooms
Flipping classrooms is a trend that has gained momentum in recent years—and may be considered to be a radical change in how students absorb information. The relatively new model also eliminates homework, by empowering students to work collaboratively on their tasks during class time.
Not everyone learns a subject at the same rate. It's hard, however, for one teacher to address the differing needs of 10 to 20 students with one syllabus. Flipping classrooms allow for students with different levels of understanding and backgrounds to learn at their own pace without disrupting other learners.
A flipped classroom overturns conventional learning by focusing on practical content that is delivered online and often outside the classroom.
Lack of internet connectivity
Reliable Internet service underlies almost everything we do these days, and not having access means barriers to learning opportunities. The lack of high-speed internet services in many rural areas is one of the challenges hindering South Africa's efforts to move education forward digitally.
Connectivity is essential to staying relevant in the future of education, and at Gravity Office Solutions, we are digitizing the education system one school at a time.