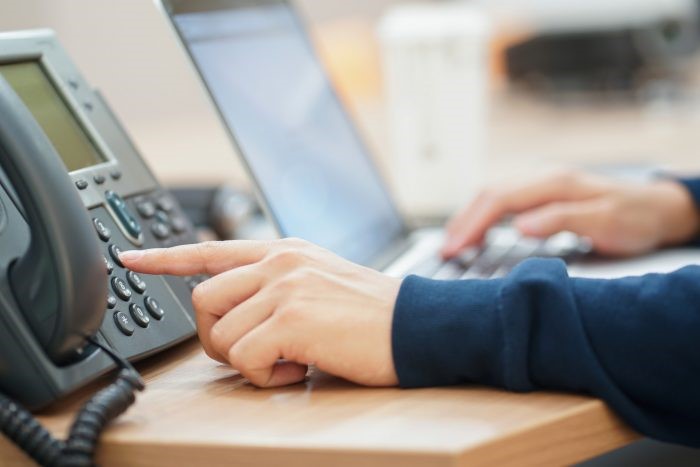 11 Mar

How to Optimise Your Network for VoIP

Voice over Internet Protocol (VoIP) converts voice calls into digital calls using the Internet. VoIP uses packet switching technology; it compresses the packets and sends them across the Internet and performs extremely well as long as the network is properly provisioned.

Lower costs, increased accessibility, complete portability, higher scalability and advanced features – the benefits of using VoIP are endless. Let's look at ways to prepare your network for optimal VoIP.

1. Establish the Reason for your Business Calls

Before getting into network specifics, you first need to figure out the basic blue print of how your business communicates.

Ask yourself, does your company make a lot of sales-related calls? Are your employees office bound or usually out in the field? Do you have a big help desk onsite?  Once you are able to answer these questions, you'll have a clearer perception of how exactly your business communicates via a telephone system.

From there, you'll be able to determine what VoIP devices your company will require, and exactly how many. You might need just one or two VoIP phones. You might need a VoIP phone for every single one of your employees so they can easily make calls from their desk. Knowing the type and amount of devices you'll require will help you make a more informed decision when choosing features you'll want in a VoIP phone service as well as planning for how to implement them.

2. Upgrade Your Network Infrastructure and Replace Outdated Equipment

Equipment plays a major role in the success or failure of your VoIP deployment and old network infrastructure can be one of the biggest barriers to VoIP success.

If you're struggling with network congestion, dropped calls or overall bad call quality, it may be best to take a step back and look at your connection and hardware to determine your best investment areas. If budget is a concern, you may not have to replace your entire network infrastructure – Consider upgrading specific equipment that's key to network performance, like the routing and switching gear.

If you don't have a solid hold on your network infrastructure, you risk dealing with headaches down the road. Assess your current gear and make sure you aren't being held back by substandard equipment.

3. Evaluate Your WAN Connection

To benefit from optimal VoIP, it's important to allocate the right amount of bandwidth for your VoIP service. Bandwidth requirements will depend on the number of VoIP devices you want to install and the number of concurrent calls that you'll be making.

A general rule of thumb – the recommended bandwidth for one concurrent VoIP call is between 85 and 100 kilobytes per second (Kbps).

Organisations deploying VoIP should look at a business-level internet provider with a decent throughput. Failure to account for bandwidth requirements will significantly limit the reliability of your VoIP system.

4. Investigate Your Cables

When Installing VoIP for your business, you'll need not only the sufficient amount of Ethernet cables to connect your devices to the internet, but also the right kind of Ethernet cables.

Your choice of cable will depend mostly on what your business can afford, but it is recommended that you either have 'Cat6' or 'Cat5' capability if you are installing VoIP. Ethernet cables are ideal as these allow for a greater bandwidth than telephone cables.

Category 6 or 'Cat6' cables are designed to handle gigabit speeds of up to 2000 megabytes per second, while Category 5 or 'Cat5' cables can handle Ethernet speeds of up to 100 megabytes per second.

A VoIP rollout requires a proper evaluation of your business needs, an adequate connection, and the right cabling. If you're installing VoIP to your offices and you rely on communication, then it is vital to ensure that your network infrastructure is fully optimized for VoIP.